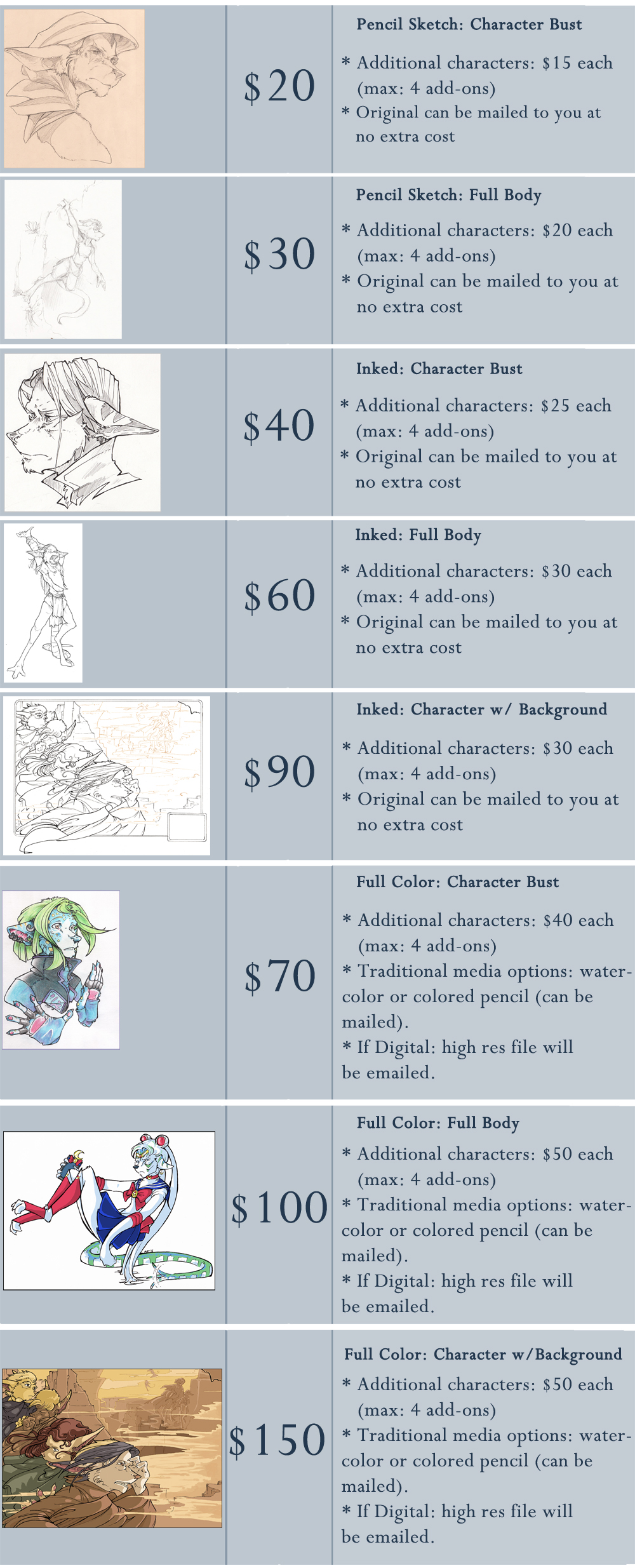 * I'll be doing all of these on 8.5″ x 11″ cardstock/watercolor paper. It's about the biggest I can feasibly mail without damage.
* This is just to give an idea of what my art costs. It's based on approximately a $20/hour wage and I'll do any of these for the flat-rate described. If, however, you have ideas that aren't represented in the chart, you can still send me a message and we can likely work something out. 🙂
*I don't have many of them to show, but I can and will totally draw humans as well as furry critters of all species. Here's an example of what some of my art of humanoid critters looks like: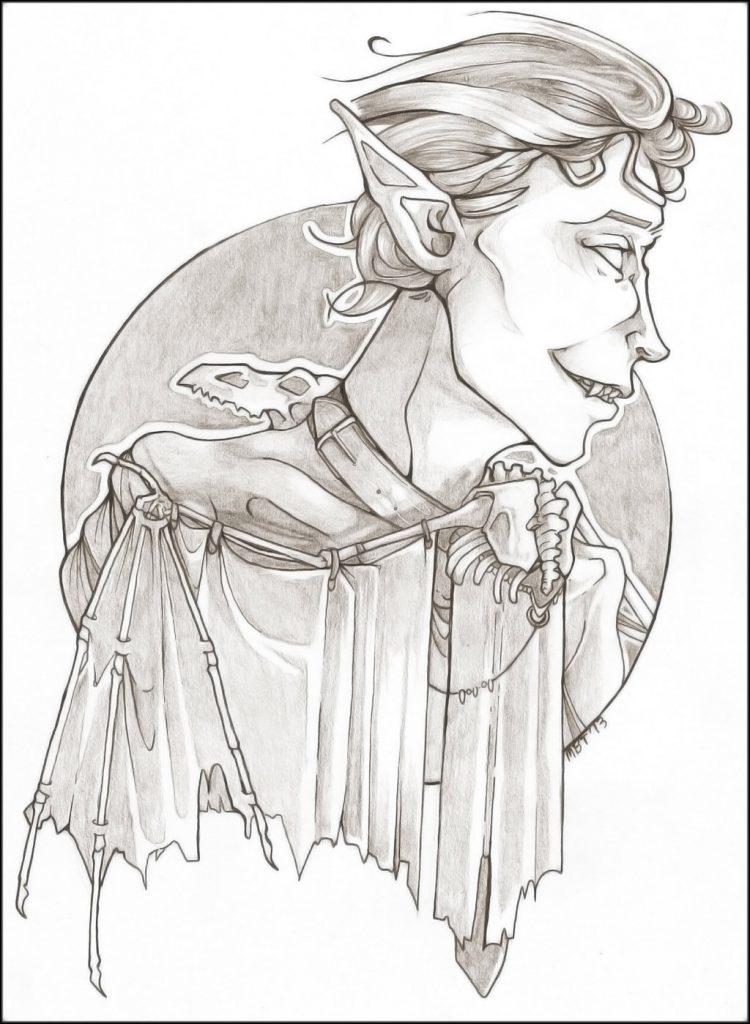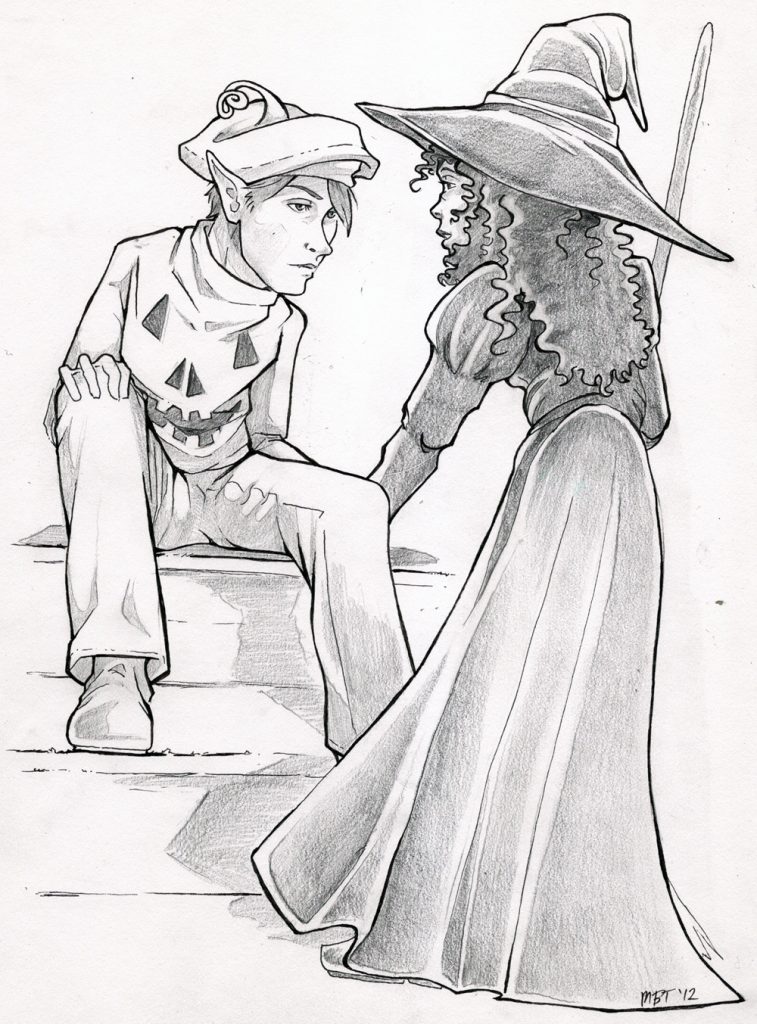 * I won't do anything past a PG-13 rating, just out of personal discomfort. A bit of blood, sure, but no major gore, and sexy is okay, but not sexually explicit. If you're not sure where the idea you're thinking of fits in, send me an email and we'll talk!
* For digitally colored art, in addition to the high res finished piece that I will email to you, I can also mail you my preliminary work on paper if you desire! 🙂 That might include anything from pencil sketches to inked artwork. As with all of the other mail-outs, that won't cost you anything extra.
To start, I'm accepting up to five people. If you want in, you can send me a message through my site's contact form or PM me through any of my social media accounts (Twitter, Tumblr, Facebook, DeviantArt, Furaffinity). Whatever is easiest for you. 🙂
–
Slots
1.
2.
3.
4.
5.