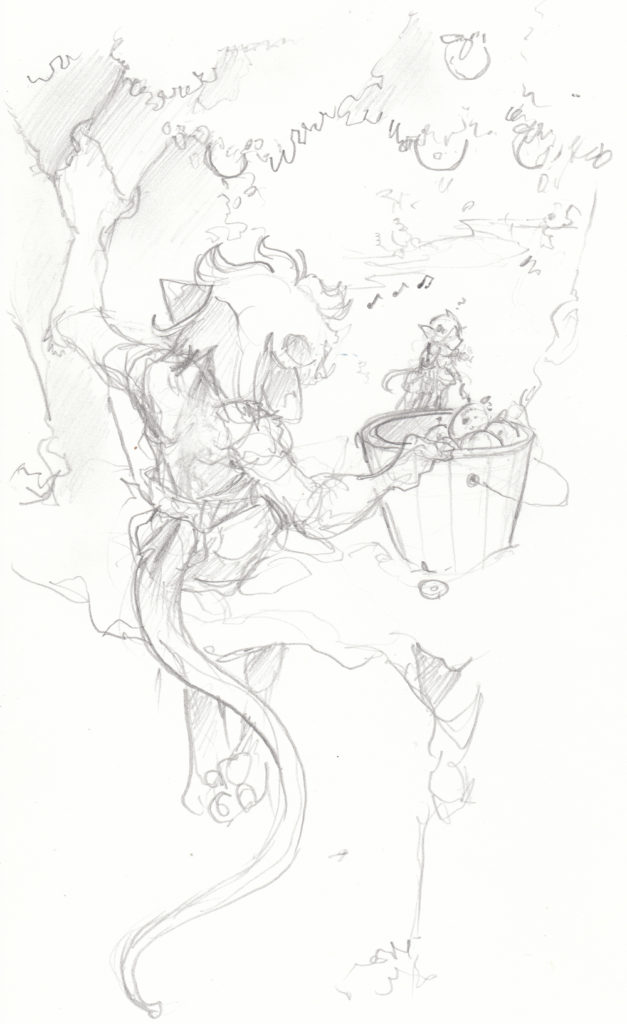 "Going with the "thats kids for ya" thing. A child being naughty. For instance, stealing the mask from the Kantreska or painting it blue or something like that." – Rubje

Derec's generally a sweetheart, but we've all been absolute turd burglers once in a while. There's a whole heckin' lot of trees by Tieke city and you just know some of them bear fruit.
And sometimes that fruit gets a little… overripe.
Bombs away!