Current Status: OPEN

Commission Requests: Email me!
Ko-fi: https://ko-fi.com/talonserena
Patreon: http://www.patreon.com/meghanbtaylor
---
I can work in watercolor, colored pencil, mixed media, or digital. Your choice!
SHIPPING
If you so desire, in addition to a high res scan, I will mail traditional art within Canada and the US for $15 and anywhere else in the world for $25.
NOTE: As tracking packages worldwide can get very, very expensive (shipping a 9' x 12' photo mailer to the Netherlands was quoted at $70, for example), I don't tend to offer it as it's cost prohibitive. Shipping to international destinations is untracked and at your own risk.
CONTENT RESTRICTIONS
I'm not comfortable with excessive gore (Blood's okay, I'm just not great at spewing organs and flying eyeballs)
I will do some NSFW, but nothing too incredibly explicit. I'll happily do nudity, sexy poses/pinups, and milder sexual art between two or more characters, but if it's very complex sexual poses and/or spraying bodily fluids then I'm likely going to say no.
I'm absolutely not great at robots/mechs/machines, but I'll give it a shot! The results might not be spectacular, FYI.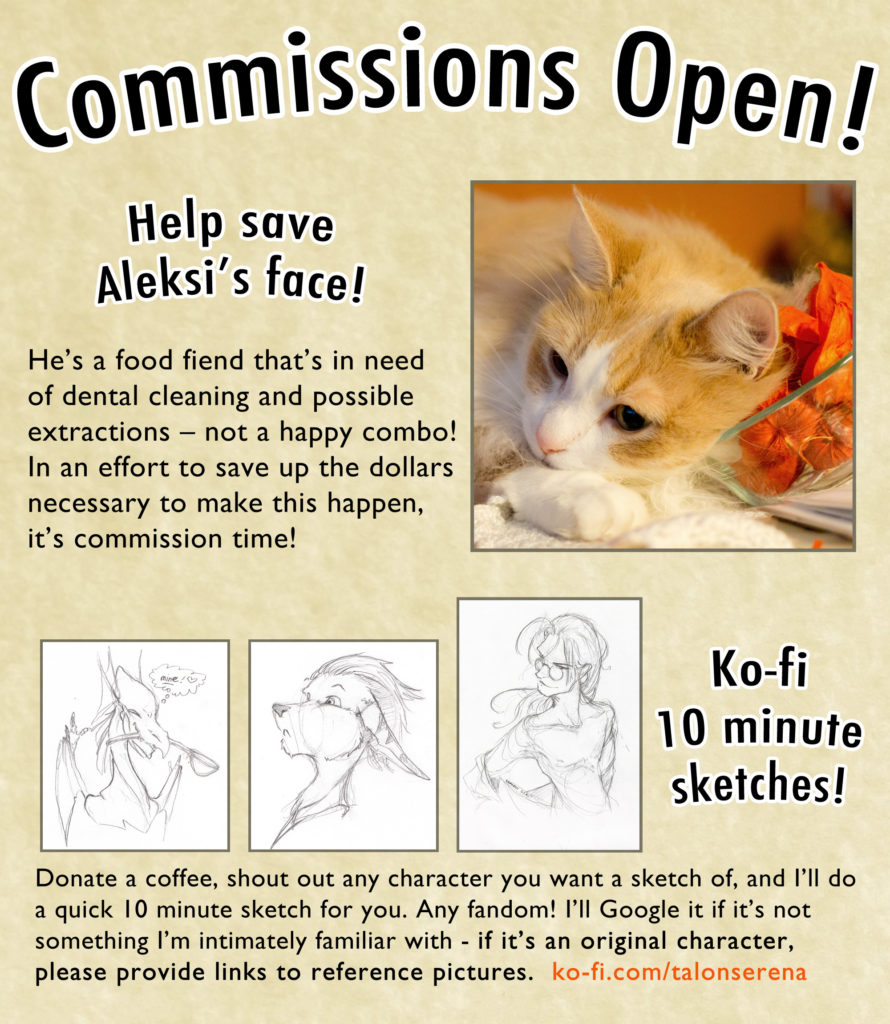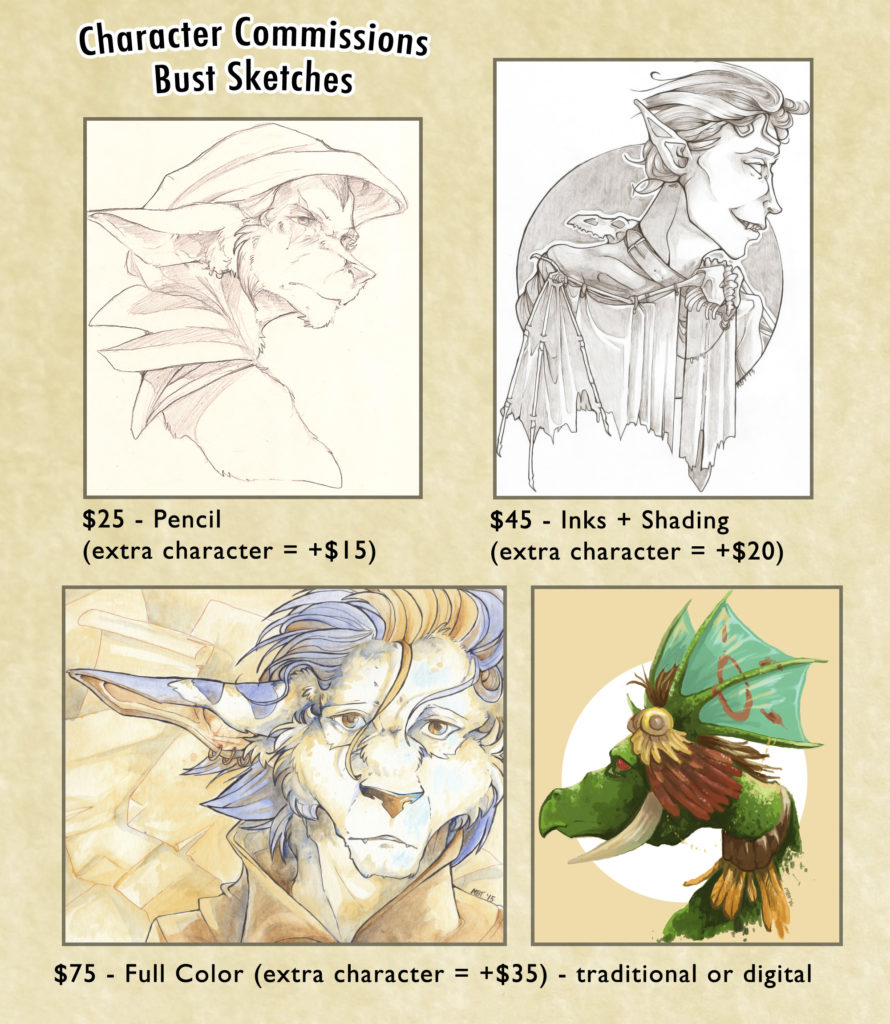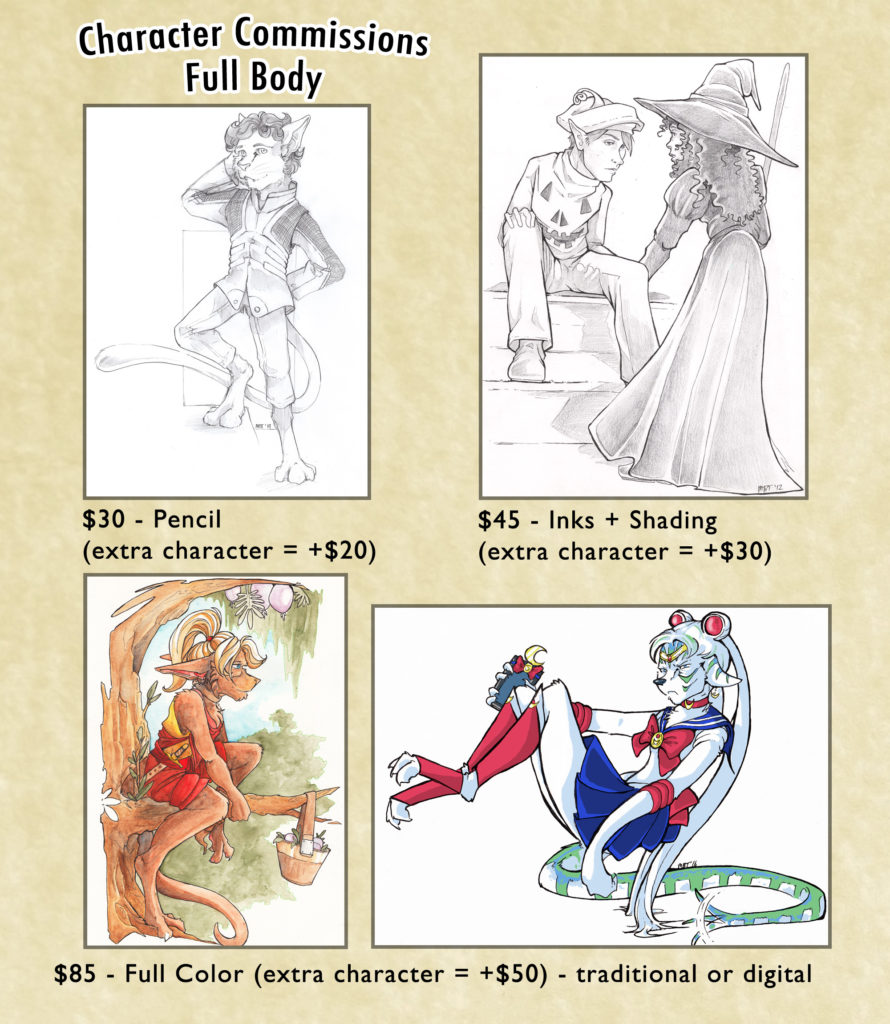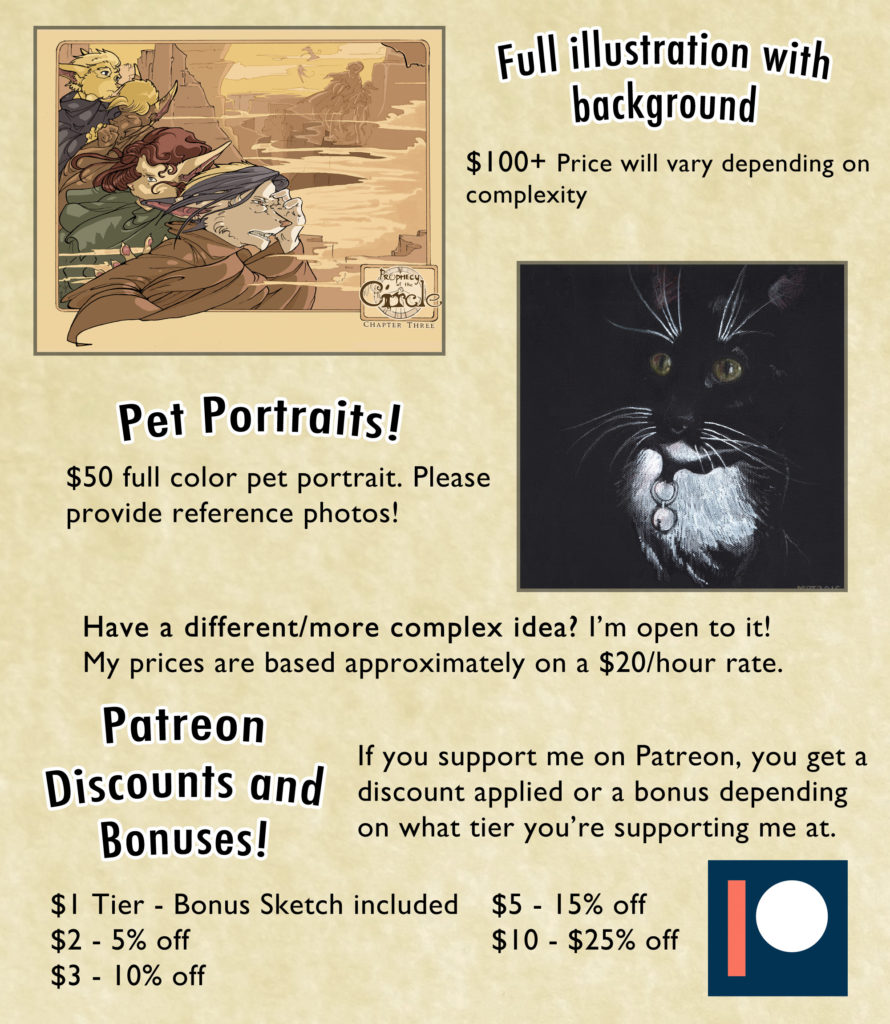 CURRENT SLOTS AND STATUS
BiblioBot

(Patreon) – paid // pencils // inks // paint

WDG

(Patreon) – #1 paid // pencils // inks // paint // shipped
– #2 paid // pencils // inks // paint // shipped
– #3 paid // pencils // inks // paint // shipped

Scott Pittman

(Patreon) – paid // pencils // inks // paint //shipped

J.N. Squire

(Patreon) – paid // pencils // inks // paint

Flann

– (Patreon) paid // pencils // inks // paint//shipped